Experimental Feature: Audio Read Version
Editor's note: This is slightly more academic than our normal articles.  If you enjoy the format please get in touch to let us know!  It also forms part of our focus on women in security for 2021.
In 1994 a UN Special Representative, Yasushi Akashi, commented that 'boys will be boys' when responding to accusations of sexual abuse during a peacekeeping operation in Cambodia.1  Such masculine perspectives are common across both global society and within peacekeeping missions.  This was especially true prior to the adoption of UN Security Council Resolution (UNSCR) 1325 in October 2000.  The Resolution 'recognised' the need to mainstream gender perspectives in peacekeeping operations and 'urged' states to increase the representation of women.2  It marked a significant formalisation of the women, peace, and security (WPS) agenda.  The 'agenda' is defined by both the subsequent UNSCRs and the literature which has sought to reform peacekeeping and achieve the intent of 1325.  This article looks at UN peacekeeping missions as defined by their 2008 doctrine to examine the impact of the WPS agenda.3
This article presents the core argument that the WPS agenda impacts military peacekeeping operations by challenging masculine security perceptions forcing conceptual and doctrinal evolution.   The argument supports Elizabeth Defeis's 2008 conclusion that there was a 'decade of inaction' immediately after UNSCR 1325 was adopted.4  Refreshing her conclusion, this piece argues that whilst there is evidence of an acceleration of change since 2009 the impact has not yet been institutionalised.  Looking internationally, the WPS agenda has been received differently with mixed depth dependent on national gender perspectives.  The WPS agenda has also not engaged male writers or practitioners fully, suggesting that its impact is concentrated in feminist academia and specialised policy circles.
To demonstrate 'what impact' the agenda has had specifically, this article presents three sub arguments using a framework presented by Judith Stiehm.  Writing in 2001, Stiehm identified 'three 'I's' with which the WPS agenda needed to engage with to change peacekeeping missions; inertia, implementation, and institutionalisation.5  Firstly it is argued that the WPS agenda has challenged masculine perspectives of peacekeeping highlighting the need for change.  Yet a level of strategic inertia remains with institutions and nations focusing on popular WPS topics over more structural and measurable impacts.  Secondly, that the international community has different political appetites for implementation of the WPS agenda based on national gender perspectives.  However, there is evidence of increasing female participation and training for peacekeeping missions.  Thirdly, that the UN has worked hard to institutionalise the 1325 agenda but that the agenda needs more time before it is fully embedded.  This suggests that masculine responses are often prioritised over engaging with WPS ideas that could lead to success on peacekeeping missions.  These factors combine to show a shallow and fragile understanding of the WPS agenda which is often separated from the reality of peacekeeping missions.
Inertia
The WPS agenda has forced institutions to develop processes to mainstream gender perspectives in peacekeeping missions, but the impact is limited and changes appear more cosmetic than substantial.  The UN first defined gender mainstreaming in 1997 as the process of 'assessing the implications for women and men of any planned activity' suggesting an embedded understanding of the broader WPS agenda.6 However, in practical application Gina Heathcote notes that the UN Security Council (UNSC) still makes gender assumptions undermining the agenda.  Heathcote points to the 'adoption of strategies for counting women', rather than mechanisms for transforming gender relations, as evidence of this inertia.7
Indeed, a UN Women report into the implementation of 1325 appears to have a focus on the number of females engaged rather than more substantial points.8  Heathcote argues that the UNSC has not identified men as a gendered actor which means that the WPS agenda fails to fully challenge deeply embedded assumptions concerning  gender roles.9. However, it is worth noting that there is also no 'gold standard' measurement to aim for.  This critique must also be balanced against time.  13 missions were active in October 2020.  The mandates of the missions deployed post 2000 all 'reaffirm' the principles of UNSCR 1325, demonstrating an impact on mission design.10  This suggests that the conceptual basis of peacekeeping has been challenged by the WPS agenda but more time is needed to develop and clarify what practical changes are needed.
One reason that the depth of the impact has not been fully realised is embedded ideas of war and peace stemming from masculine perspectives.  Since 2009, however, the WPS agenda has challenged these perceptions and impacted peacekeeping missions by developing supporting concepts.  Linking to Heathcote's argument, Gabrielle Simm argued in 2009 that there is a 'fear' in the UNSC that associating with the WPS agenda would 'weaken its symbolic power as a "masculine institution"'.11  The underlying assumption of this position is that only masculine bodies are capable of restoring peace and demonstrates a narrow and masculine view of peace as the absence of war.  This highlights a high level of inertia in understanding.  Chantal de Jonge Oudratt pointed out in 2013, the 'lack of strong systematic empirical evidence' means it is difficult to challenge these perceptions as it relies on soft concepts that are not regularly accepted by traditional masculine institutions such as the Security Council.12
Arguably, such viewpoints do not fully acknowledge the context of how the debate has developed since 2009.  Looking for data driven answers can miss the more nuanced impacts of the WPS agenda and essentialises women and men into stereotyped categories, and that's before considering other aspects of gender.  For example, a UN report in 2015 noted that previously masculine definitions of peace, which guide missions, as the 'absence of war' have been expanded and women are now considered 'central stakeholders'.13  Looking more broadly, a British Army gender expert, Colonel Rosie Stone, notes that attitudes towards women in security have changed because of increasing participation and visibility.14  Such changes would not be possible if the debate had remained fixed in masculine perceptions.  This highlights that the WPS agenda has developed and challenged the conceptual basis of peacekeeping missions.
One of the effects on peacekeeping operations has been a focus on conflict related sexual violence at the expense of the broader aims of the WPS agenda.   This has reinforced negative perceptions of females as victims and not proactive security actors thereby undermining the effectiveness of peacekeeping missions.  It has created a political mechanism for states to avoid broader challenges to masculine positions.  Karen Eagle identifies that there is a 'relentless attention' to sexual violence at the expense of other agenda issues.15  She points to the use of 'celebrity diplomacy' as the key reason that sexual violence has narrowed the WPS agenda since 2014.  Eagle uses the example of the 'Vagina Monologues', a campaign created by Eve Ensler, as having an international impact by utilising celebrities such as Nicole Kidman to gain support.  Drawing on Simm's deductions previously mentioned, this plays to masculine stereotypes of females in conflict needing protection and downgrades them to victims of conflict framing the debate around peacekeeping.16 Demonstrating how this can narrow the debate, the Global Network of Women Peacebuilders noted in an open letter that UNSCRs on peacekeeping are still passed 'without consultation' with woman relying instead on traditional political structures.  Going further, they note that only recognising women as 'victims as war' denies agency and they call for greater recognition of women as participants inline with the broader 1325 agenda.17  The contrast of this position of empowerment with the more popular victim focused narrative is stark.  It may be that the UN needs more understanding of the societies into which they deploy missions, to identify patriarchal cultural traits where law and order has broken down, or how violence manifests against men.  It does suggest that there needs to be a deeper consideration of how the UN wishes to enable peaceful resolution of conflict and how to utilise peacekeeping missions to achieve these aims.  This is important because these debates impact the considerations of the UNSC and shape the mandates of peacekeeping missions.  As Judith Steihn noted, mission mandates reflect the debate and understanding of the practical application of the WPS agenda.18  The mandate guides the mission commander and reminds them of their responsibilities and gives legitimacy, or not, to objectives.  Narrowing the debate to focus on sexual violence enables masculine perspectives to maintain the control of the narrative that females are victims of war without engaging with the full WPS agenda undermining mission success.
Implementation
The WPS agenda has had a positive impact on the number of women now involved in peacekeeping missions.  In 2015 Louise Olsson et al, collated UN data to show that the number of women in peacekeeping had risen to 3,753, or 4% of peacekeeping forces.19  Updating these figures in 2020, the UN point to 4.8% of military and 10.9% of police contingents being female demonstrating a slow, but continuous, rise.20 Whilst this remains a minority of peacekeepers, it represents a 22% increase in women deployed using 2009 as a baseline.  In part, however, this increase is explained because of the 2008 peacekeeping doctrine which broadened the definition of peacekeeping missions to include police elements widening the pool of women available to be counted.  Looking to exploit this, the UN has set ambitious targets for increasing female participation in missions to 15% of military and 20% of police contingents.21  However, despite this impact, the over arching detail hides a general trend that missions which are considered dangerous have low female participation and the majority of this increase is in 'safe' missions.  Kajsa Tidblad-Lundholm develops this argument by suggesting that troop contributing nations are less likely to deploy females during the early stages of deployment or to missions with high levels of operational risk.22  Her research also notes that female participation in missions increases the longer the mission is deployed.  One potential counter argument is that the identified rise reflects the growing number of women choosing to join national militaries and the removal of barriers to serving in combat arms.  Drawing on the wider research of Olsson et al, however, shows that there is no clear link between increased representation and the number of females deployed on peacekeeping missions in NATO countries but this trend is likely to be global.23  This suggests that masculine security perspectives remain embedded and that implementation of 1325 is fixed in national gender perspectives.
One practical impact of the WPS agenda has been the adoption of mandatory gender training for peacekeepers but this training has not been sufficient to meet the UN objectives.  UNSCR 1325 called specifically for 'specialised training…[on] the special needs and human rights of women and children'.24  Progress in developing the needed training packages, however, has been slow.  Questioning the quality of gender training in 2006 Karen Barnes noted that training was largely 'tokenistic gestures that contradict the essence of what mainstreaming seeks to achieve'.25  A UN report in 2010 found that more training was needed to 'integrate gender perspectives' suggesting that training from 2000 to 2010 was not sufficient to achieve basic impacts.26  By 2019 gender only accounted for 2 hours in 10 days of pre-deployment training for peacekeeping demonstrating its relative importance to other training objectives.27  Critiquing the UN for this failure, to some extent, removes a burden of responsibility from troop contributing nations and suggests that nations do not have the same level of responsibility for enacting the WPS agenda.  In part, this is likely to be because of low levels of female representation across the international security sector and more general inertia in implementing the WPS agenda.  However, the UN's training package has also been considered 'too rigid' to be effective.28  Drawing from education theory, people, including peacekeepers, learn best by doing, not watching.  As such, it is likely that the UN needs to change its approach to training to implement the WPS agenda.  Yet, broader social issues also impact this debate.  Sabrina Karim and Kyle Beardsley identify a gendered protective norm within military communities which degrades attempts to train the WPS objectives.29  The impact of the WPS agenda on peacekeeping training has been shaped by masculine norms undermining its potential effectiveness.  It has failed to adequately challenge embedded gender biases inherent in organisations dominated by males or masculine culture.  For example, Georgina Holmes presents evidence that suggests Rwanda did not adequately prepare female peacekeepers because of a baseline assumption that women already possessed adequate soft skills.30  This deduction flows from the high level of strategic inertia and embedded masculine norms identified above.  It suggests that the WPS agenda is impacting peacekeeping conceptually but is struggling to achieve practical impacts on missions.
The most common way for nations to implement the WPS agenda is through the adoption of national action plans (NAPs) but the impact has been mixed and defined by national gender perceptions.  The UNSC has never legally mandated their creation meaning that individual states have responsibility for deciding how, and how quickly, to implement the 1325 agenda limiting its impact on peacekeeping.  In 2019, only 82 states had written a plan with the majority from European countries.31  It wasn't until UNSCR 2242 in 2015 that the UNSC 'welcomed' the creation of NAPs and called for other states to create them suggesting an acceleration of the agenda.32  Yet, concerns remain about the validity of NAPs.  Aisling Swaine argues that nations with NAPs are largely donor countries looking to 'publicly demonstrate' commitment to gender mainstreaming.33  The implication is that the impact is political and that there is limited real reform of peacekeeping missions.  There is evidence to suggest reform is being slowed by national gender perspectives.  In a 2015 open debate on UNSCR 1325, the Russian delegation commented that NAPs 'cannot be used' to assess national policies and should only be 'voluntary'.  Later in the debate, the Russian representative noted that women were facing 'increasingly' serious threats underpinning a view of women as the victims of war and a masculine perspective of security.34  In contrast, countries with NAPs have adopted different perspectives.  For example, the UK NAP calls for further training and offers support to achieve the 1325 agenda and redefine mission execution.35  Reflecting on Swaine's argument, this follows from the problems of 'celebrity diplomacy' insofar as the creation of a NAP offers a path to satisfy popular demands for progress but falls short of implementing real change.36  Despite this, the expansion of NAPs should only be considered a positive step in implementing the agenda.  The difference in attitude between countries with and without NAPs, suggests that different regions of the world have been impacted differently by the WPS agenda and that the impact on peacekeeping has not been as deep or as uniform as intended.
Institutionalisation
As an institution, the UN has been forward leaning with rhetoric reflecting the intent of 1325.  In 2003, for example, the Secretary-General laid out renewed procedures for enacting discipline in peacekeeping missions.37  In 2005, the 'Zeid Report' also attempted to establish common rules for peacekeepers.38  Despite these efforts, the practical impact on peacekeeping missions appears limited.  Jasmine Kim-Westendorf used the 2014 example of the suppression of evidence of sexual exploitation and abuse as evidence of institutional reluctance to punish and hold deployed soldiers accountable.39  A traditional feminist perspective suggests that this is because of the masculine culture of supplying forces, a trend which will vary nation to nation.  Elizabeth Defrais notes that all male deployments result in a 'wall of silence' which deters complainants and prevents peacekeepers from being punished effectively.40  Indeed, Kim-Westendorf's evidence suggests that the lack of females deployed on missions is a critical weakness in breaking these barriers.  But it also suggests that predominately male staffed missions take divergent views on legal issues and whether behaviour is lawful or not.  It also suggests that some contributing militaries are not yet prepared to engage with the WPS agenda.  UNSCR 2272 'recalled' that the responsibility for investigating crimes committed by peacekeepers was on the troop contributing nations.41  This placed a large burden on contributing nations which are often from less developed regions of the world.42  Developing this, Gabrielle Simm identifies legal reasons undermining the intent of punishing crimes.  For example, she cites difficulties of collating evidence for national legal systems and national concerns such as reputational damage.43  As such, the problems are partly gendered, but also political and legal; they are broader than the attitude and culture of deployed missions.  Whilst the WPS agenda has raised awareness, the lack of effective legal structures means it cannot be said to be fully institutionalised.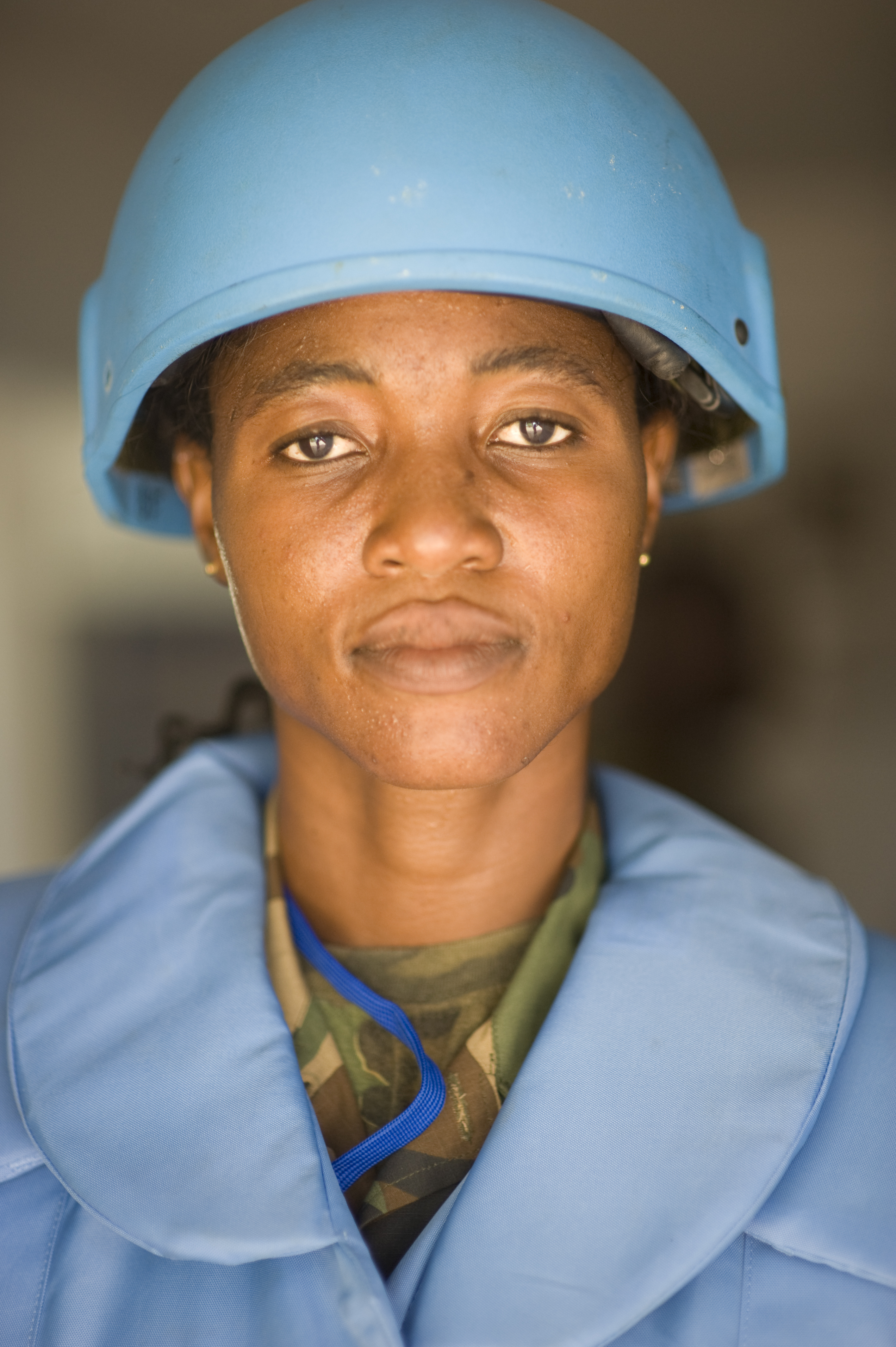 It is clear that since 1325, however, there have been sustained attempts to break the 'wall of silence' Defrais identified.  In contrast to Yasushi Akashi's 'boys will be boys' comment in 1994, by 2020 the WPS literature has grown significantly and internationally.  This demonstrates a deeper and more coherent intellectual baseline challenging peacekeeping missions to evolve.  Despite this growth, the majority of authors writing on WPS are female and 'Western', suggesting that the academic penetration is limited and the lack of full gender engagement has  limited its impact.  As theories of masculinity in security evolve, there is a growing recognition of the effect of toxic qualities of masculinity in operations including peacekeeping.  A senior UK Civil Servant in the Ministry of Defence, Nick Pett, embodies this movement.44  In 2020 he challenged men in defence to accept 'the existence of patriarchy' and that 'systems and processes' give men undue power and influence.  Whilst his is a single voice, it shows the debate has, in some nations, moved on from viewing women as victims of war and looks to them as gender equals.  But continued evidence of sexual abuse by peacekeeping forces suggests that its impact is predominately conceptual and academic.  It will take longer for these attitudes to fully mature but it shows an acceleration of the WPS agenda.
Pett's argument is reflective of a broader conceptual effect on the debate beginning to impact peacekeeping missions more directly.  For example, a 2019 report by SIPRI documented changes in the culture of the South Korean and Japanese militaries, as nations with traditionally 'patriarchal ideologies and conservative gender norms'.45  Soumita Basu also identifies similar social trends in the 'global south'.46  Engagement in this context appears to be bottom up and not directed by the UNSC.  Social changes are proving to be more effective than institutional ones in creating impacts aligned to WPS and peacekeeping operations.  The UNSC do not appear to share this understanding of the WPS agenda meaning they are unable to exploit it to reform peacekeeping.  The formal agenda does not fully engage with the deeper social changes identified by Pett and SIPRI suggesting that it will take longer for practical changes to peacekeeping missions to be institutionalised.
Conclusion
This article has argued that the WPS agenda has impacted UN peacekeeping missions by challenging masculine theories and forcing conceptual and doctrinal changes.  A high level of strategic inertia remains across the spectrum of peacekeeping.  The early stages of the agenda, for example, were marked by simplistic measures such as counting women to judge success.  As the UN has deployed more peacekeeping missions, however, the mandates increasingly reflect the agenda's objectives with the UNSC responding to challenge.  Whilst the picture is mixed, the number of women deploying on peacekeeping missions has also increased.  But there remains an embedded theme that women only deploy on missions considered safe suggesting that masculine perspectives still dominate national peacekeeping considerations.
But what do these themes mean?  The impact of the WPS agenda on peacekeeping has been to challenge masculine doctrines and evolve concepts.  The evidence shows an acceleration of change from 2008 but the impact remains limited with a fragile understanding outside specialist literature.  International gender perspectives remain distanced from the practical implementation of peacekeeping with multiple views on how to evolve to meet future challenges.  Despite evidence that embracing the WPS agenda improves the success of peacekeeping missions, the limited real impact over the past 20 years suggests that a core resistance remains.  Masculine perspectives remain deeply embedded throughout the peacekeeping environment and within male dominated institutions best demonstrated by evidence of the deployment of women to 'safe' missions.  A more significant concern for supporters of the WPS agenda is that women are the majority stakeholder in this debate.  The limited number of male writers, from both academia and within international militaries, suggests that the 1325 agenda is having the greatest effect on its own academic understanding and within the political sphere instead of impacting peacekeeping missions directly.  This is not to say that those involved in peacekeeping are ignorant of the agenda and its objectives.  Rather, it suggests that masculine perspectives are deeply embedded and more time is needed to challenge and replace them.  Looking into the future, given the limited real impact on military peacekeeping it is also time to question if the WPS agenda has reached its full potential and what new tools might be needed to ensure gender parity in peacekeeping.
Cover photo: A Bangladeshi women contingent deployed to the DRC.  Copyright MONUSCO / Myriam Asmani.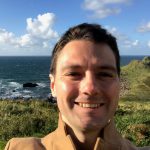 Steve Maguire is a British Army Officer serving with The Royal Irish Regiment.  He has served at regimental duty, with an armoured infantry brigade, and with the Army Headquarters.  He is also the Wavell Room Senior Land Editor.
The views expressed in his writing are his and do not represent the views of the Ministry of Defence.
Footnotes